Custom creations made to order for any occasion
Love Made Edible
Minimum of 7 days is required for custom cakes
Download our Party of the Year Checklist
Special Occasion Cakes & Desserts from Alyssa's Kitchen
Servicing Southern Highlands.
Browse the various cake categories below to choose the perfect cake for your upcoming celebration.
As I am not a cake shop and do not hold stock, I require a minimum of 7 days notice to create your custom masterpiece.
Custom Desserts
Have an occasion coming up? Treat your guests with a special custom dessert whether it is a cheesecake, lemon or salted caramel tart or a pavlova topped with seasonal fruit.

Themed Cakes
Looking for a unique solution to your party or event? Talk to me about a Themed Cake designed and created to suit. Minimum of 7 days lead time is required.

Milestone Cakes
What better way to celebrate a milestone than a birthday cake made to order. I can create your loved ones passions and hobbies into a fondant creation to top your cake of choice.

Food Intolerances
I can cater specifically to your requirements, including all dietary needs such as gluten free, dairy free, nut free, egg free and vegan. Best of all, there's no compromise on taste!
WHY CHOOSE ALYSSA
Alyssa's Kitchen would love to solve your 'sticky dessert problems'! I understand the challenge of planning for an event, whilst needing something amazingly delicious. That's why I am here to help. I will create the perfect cake or dessert solution while being flexible to all your requirements.
Everything can be customised, from the type of cake, flavours, design and even   personalised edible images or toppers!
I am mindful of food intolerances and allergies to ensure all your guests can enjoy a delicious treat without compromising on quality or taste – including gluten free, lactose free, egg free and nut free.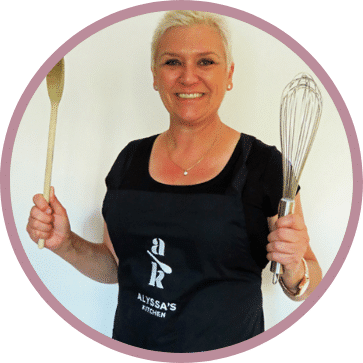 After 25 years in corporate and a significant life experience, I decided I'd follow my passion – making beautiful cakes and desserts. Two years into the industry, I haven't looked back and am loving it!
I've always loved entertaining and making things that not only taste delicious but also look beautiful. Being always the one asked to 'bring dessert' – I started experimenting and developed a passion for baking. I delight in seeing and hearing people are happy, enjoying eating all the things I created. The best compliment is being referred to as a 'cake magician'! Whilst I had been cooking for many years inspired by my grandmother, I developed my Patisserie skills further by completing a certification with Le Cordon Bleu Cooking School, so I could deliver the best for my customers.
I look forward to baking up a storm and work my cake magic for you!
Alyssa – Love Made Edible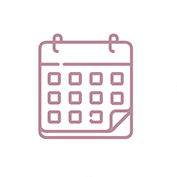 Date of Your event
Tell me the date in which you require your custom cake to be ready. (For themed cakes minimum of 7 days lead time is required, but the more time the better)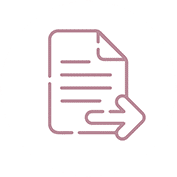 Submit Your Request
Submit your request by filling in the Enquiry Form on the website, send me a message via Facebook or Instagram, or give me a call or send a text message.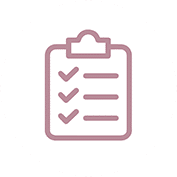 Complete your Cake Order Checklist
To make your event truly memorable and special, fill out the Cake Order Checklist to ensure that everything is just the way you want it. If you're not sure then we can have a chat and work out something fabulous.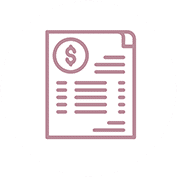 I will send you your Quote
I'll send you a Quote for the order based on all your requirements. Your unique creation is ready to start once you have paid your invoice.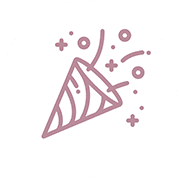 I get creative on your celebration cake
I will work my magic and bake up a storm to bring your vision to life! Sit back while I create your special cake or dessert.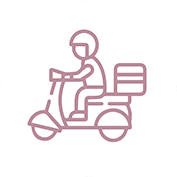 You get to see your masterpiece
Your order is ready for pick up! We work out a time that suits you or I can arrange a delivery to your desired location.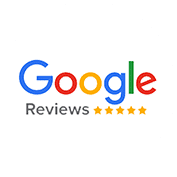 Leave me a Google Review
I hope my amazingly delicious treat has made your occasion truly memorable. Please don't forget to leave me a Google Review and share the joy!
Throw The Party

Of The Year
Download My Party Checklist
Have you ever wondered what makes a great party? Well, I have a tried and tested checklist so you don't miss out on anything. Feel free to download my FREE Checklist so you can throw the party of the year!!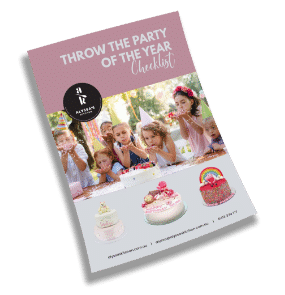 Frequently Asked

Questions
What size cakes do you make?
My smallest is a 4inch (round only) but usually it is a 6 inch (15cm) and the largest I make is a 12inch (30cm) I also do double height of any size and can do both square and round.
How many people feed per cake?
It does depend on the size of the slice by typically 6inch (15cm) 6 to 8 people, 8inch (20cm) 10 – 12 people, 10inch (25cm) 18-20 people, 12 inch (30cm) 25-35 people.
Can you create characters to add to the top of my cake?
Absolutely, if it is not something I have done before I may need a bit more notice in order to do research. 95% of my cake toppers I had never done before, and always keen to learn to do different things.
What is the difference between buttercream and fondant?
Buttercream is butter, icing sugar milk and flavouring, which is usually vanilla, but I will do chocolate, coffee and lime, which goes on my lemon lime cake. Fondant is rollable icing. Both Buttercream (other than chocolate and coffee) can be coloured any colour, so too can fondant.
What is the difference between a sponge and a buttercake?
A true sponge is very light cake and usually served with jam and cream inside with a dusting of icing sugar on top. A butter cake is a cake based on creaming butter and sugar together. Buttercake has more substance to it and thus can carry more weight on the top. A true sponge is not strong enough.
How much notice do I need to give you to make my cake?
Ideally 7 days but if it is a detailed and complicated cake, the more time the better, especially when there is a lot of fondant work as this is very time consuming and I need to schedule my work throughout the week(s).
Do you deliver?
Yes I deliver to Southern Highlands, however I will deliver further but is subjected to the delivery fee being more. 
We were absolutely delighted with the multilayered, lemony syrupy, beautifully decorated birthday cake, including the edible lotus flower! It got rave reviews from all the guests, including several who are very good cooks, and quite a few had more than one slice!
Alyssa exceeded my expectations! I shared sample cake designs with her, and after a thoughtful phone conversation, she brilliantly tailored the perfect 'Emily in Paris' themed cake within my budget. Alyssa's friendly and approachable nature made the process delightful. The final result was not only executed to perfection but also became a crowd-pleaser. I wholeheartedly recommend Alyssa for her exceptional talent and customer-centric approach!
I ordered a birthday cake for my daughter,not only did it look.amazing it tasted fantasticI highly recommend Alyssa, she was a pleasure to deal with and a good communicator.
We ordered a cake from Alyssa for my 30th birthday, Alyssa was so helpful with helping with ideas and flavours. The cake was amazing, everyone loved it and tasted so good! Will definitely be coming back in the future for events. Thanks Alyssa!
Alyssa was such a pleasure to deal with. I sent her a photo of what I had in mind and she delivered above expectation. It was not only beautiful to look at, it was so delicious. Our guests were all saying how amazing it tasted!Thank you so much, Alyssa, for creating such a beautiful cake for our wedding.
I was fortunate to find Alyssa when I recently needed a celebration cake for our daughter and her husband who were married earlier this year.Alyssa's excellent reviews accurately reflect her excellent communication skills, her attention to detail and her client's designs and wishes.Alyssa was very helpful throughout the process and her cake creation was absolutely delicious!Thankyou Alyssa!
I was looking for some gluten and dairy free cupcakes for a celebration at work and found Alyssa's Kitchen online! Her customer service was fantastic and she was quick to reply and the cupcakes I ordered were amazing! Would highly recommended!
After a Google search to find someone to make my mother-in-law's 80th Birthday Cake, I found Alyssa's Kitchen. From Start to finish it was so seamless. Alyssa made everything so easy I can not thank you enough the cake was perfect and it tasted even better. I would highly recommend Alyssa's Kitchen to anyone looking for a cake for any occasion. The only thing I wish is that I could give more than 5 stars 🏆🙏
Alyssa, Ben and I can't thank you enough for our beautiful and delicious Wedding Cake and cupcakes. The colours where spot on and the look was just as we expected. Thank you for adding lots of sweetness to our wedding celebration. We really appreciate your service. Highly highly recommended.
Alyssa was so quick and created the most amazing cake for our twins. She was great at communication. We loved it!
Fantastic cake and cupcakes! Looked amazing, delicious flavour and light crumb. Every child loved it and the parents did too! The leftover cake kept beautifully wrapped in cling film for a couple of days too.
Alyssa's cakes, custom made to my preferences and requests, were the BEST! Gluten free cakes are a challange to make and Alyssa's were perfect! Thank you so much!
Superb! Alyssa created a work of art for my wife's birthday. Lemon drizzle with dark chocolate icing and fondant lettering. Looked great, tasted wonderful. It made a special day that much more special. And all through the process Alyssa was warm, friendly and responsive to all my requests. Sorry about the photo, we were mowing our way through it before we thought of recording it for posterity 😊
Alyssa's cake was fantastic! We (very) last minute needed a cake and Alyssa went above and beyond to make it happen, even delivering on a Sunday 🙂 Would definitely recommend.THANK YOU Alyssa!
Alyssa is a lovely person who takes so much pride in her work. The cake we ordered was exactly what we imagined and tasted so perfect. Extreme quality!
I ordered the most delicious caramel mud cake for my sons 21st birthday. The communication & service was excellent & the cake was perfect. I would highly recommend Alyssa's Kitchen.
Alyssa was helpful when deciding on the type of cake for my Father's 90th. The whole process was quick and efficient. The cake was delicious. Delivery to Southern Highlands was not a problem. Thank you Alyssa.
Just delicious! Thank you Alyssa for creating an amazing cake for my daughter's 30th birthday. Not only did the gluten free and dairy free cake look spectacular, it tasted great! You took so much care in looking after our request, and were just delightful to deal with. Thank you!!
I asked Alyssa to make cookies with my Aunts photo on them for her 80th birthday. Alyssa was up for the challenge and took me along for the journey. The cookies came out so well and my Aunt was so surprised. Everyone loved them and they were delicious too. A ln absolute hit. Thank you Alyssa
Amazing cake and amazing service - so wonderful to have the care in the process.
My daughter organised my 60th birthday cake through Alyssa's Kitchen since we were staying in the Southern Highlands. I would like to highly recommend Alyssa for her work in creating for this beautifully decorated and very delicious cake.The lemon sponge (my favourite), was very moist and soft, a delight to eat.I highly recommend Alyssa's Kitchen for anyone needing a baker while in the Southern Highlands.
Alyssa helped make our grandsons 4th birthday party a great successCalian is obsessed with dinosours so his cake was a big hitVanilla Gluten free Dairy free VeganYum Yum from everyoneThanks again
Alyssa's cakes are amazing! We had Alyssa make our wedding cake recently, and it was an all round great experience. Alyssa really delivered on what we were after with our rustic two tiered cake with different flavours, and was both friendly and professional throughout the whole experience. Thanks so much Alyssa for being part of our special day, the cake looked and tasted absolutely amazing 🙂 We still talk about them and so do our family & friends. Highly recommend your services and would love to eat more of that cake!
A beautiful cake for a gorgeous birthday girl! Many thanks to Alyssa's Kitchen for providing great communication, a fabulously designed & visually pleasing masterpiece and most importantly a delicious cake! We look forward to working with Alyssa again soon!
At very short notice Alyssa made a wedding cake for my son and daughter-in-law's wedding. In addition to the short notice I wanted one tier to be Vegan and the second tier to be Red Velvet.From start to finish nothing was a problem. Alyssa was happy to discuss options with me, communicated regularly and delivered on what was discussed. Alyssa liaised with the florist and collected the fresh flowers for the cake and then delivered the cake to the venue.The cake itself was delicious, particularly the vanilla vegan tier which even the non vegan guests enjoyed.I am happy to recommend Alyssa's Kitchen to anyone looking for a wedding cake supplier.
Incredible gluten free cake, 100% satisfied thank you very much Alyssa! Double stack choccy gf mudcake was so tasty and made 32 serves pretty easily with left overs. I would recommend getting in touch with Alyssa as soon as you can so she can give you the best price for your cake. I was only able to get in touch with her a few short days before my event and she was already very busy, which meant a bit of a higher price than she would have needed to charge ordinarily but it was definitely worth it.
I got in touch with Alyssa after a long winded and tiring search to find a bakery confident enough and with the credentials to give me confidence in the making of a Panqueque Naranja, orange Chilean layer cake, with 16 eggs an a very complicated process.Alyssa showed the highest level of professionalism and assistance throughout the entire process.Would absolutely use again. Thanks Alyssa.
Thanks to Alyssa for making delicious cupcakes for my boyfriend and delivering them to Bowral hospital as a surprise, he loved them. Alyssa was lovely to deal with and baked/delivered with short notice.
With very short notice, Alyssa was able to make a dairy-free cake for my parents 40th wedding anniversary. She worked within my budget and nailed the brief of a naked chocolate cake decorated with pastel flowers. Alyssa was lovely to deal with and the whole process was very easy from start to finish. Would highly recommend, especially if you have special dietary requirements.
Very happy with the sticky date pudding heart shaped wedding cake with caramel flavoured buttercream rosette. Perfect for our small wedding party.
Absolutely amazing cake! Alyssa made a cake that was both beautiful and delicious. I would recommend her work to anyone
Alyssa made a beautiful cake for my sister's 40th. It was delicious, and Alyssa was a pleasure to deal with - especially on such short notice. Thank you!
Alyssa was extremely professional ,easy to work with & made the whole event fun.Nothing was too much trouble & she has great ideas to make your cakes right for the party.I would definitely recommend Alyssa.
Thank you Again Alyssa for my very Beautiful and simple Baby Shower Cake, last Minute made and great Customer Service.
Beautiful and delicious cake for my daughter's 4th birthday! Alyssa was professional, easy to work with and her attentional to detail made our vision come to life! Highly recommended cake patissier in the Southern Highlands!
Great service and delicious cupcakes in last minute request for Valentine's Day - thanks Alyssa happy to recommend five stars
We ordered a theme cake for my daughter's 5th birthday as well as some cupcakes for her to share with friends. The cake was one of the most delicious cakes that I have ever tasted! It tasted absolutely amazing, as did the cupcakes. Alyssa exceeded our expectations for the design and look of the cake which was very specific and chosen by us. She is very talented and creative. Thank you so much Alyssa, we will definitely consider contacting you again for future cake needs!
I needed a very specific cupcakes. Gluten free, dairy free and Nut free and Alyssa did a wonderful job. Everybody loved them!
María Crstina Ginestra Branger
5 weeks after the event, people are still talking about the cake……..I approached Alyssa with a grand idea for a themed birthday cake but had not considered the amount of work involved. This meant it was over my budget. Prices of Alyssa's cakes are indicative of the level of the incredible work needed and the price was very fair.Alyssa was amazing, we had several conversations of how we could achieve the idea for the budget I had and came up with an amazing cake!She was very patient and suggested things I would never have thought of and I ended up with the most amazing cake. Everybody loved it and it was totally delicious.I would 100% use Alyssa again and highly recommend her to anyone looking for a really special cake.
We ordered an Avengers themed cake from Alyssa for our son's 5th birthday and we got more than what we expected. All the guests enjoyed the cake which was beautifully made. Her professionalism and attention to detail really showed in her work of art and we would recommend Alyssa's Kitchen to anyone and everyone. Thank you, Alyssa! Appreciated!
Alyssa is the consummate professional and we have enjoyed a few of Alyssa's extraordinary cakes and patisseries. We didn't want anyone else except Alyssa to create our bespoke wedding cake in our initials A & K. It was exactly what we wanted and Alyssa brought our vision to life. And the guests thoroughly enjoyed it as we had none left over! Thanks you Alyssa!
Highly highly recommend Alyssa's Kitchen! I ordered a batch of custom cupcakes for my cousin's citizenship ceremony and Alyssa over delivered. Thank you again!
Alyssa helped me with a fabulous cake and the very last minute!!The cake was super moist and full of delicious chocolate!!Thankyou for coming through with the goods! 👌🏽✨❤️
Alyssa made a fabulous first birthday cake that was nut, egg and dairy free! It was moist and tasty and beautifully adorned with fondant jungle animals. Alyssa was responsive and accommodating. Everything went very smoothly.
Alyssa delightfully fulfilled a last minute request for an 80th birthday cake. Perfect advice and direction and the result looked and tasted wonderful.
Alyssa made us a fantastic - tongue in cheek - "coffin" cake for our friend's surprise 70th birthday who is in fact a funeral director. She added the emblem of her favorite footy team as well, which was an added bonus.
If you are looking for a delicious cake for any event, definitely contact Alyssa!On short notice, Alyssa listened to what we needed, what flavours our son liked and then she delivered a spot on cake. Everyone loved it.Helped to make our son's 16th a great celebration. Highly recommend.
I Ordered a white chocolate mudcake with a custom message to thank some colleagues at work, it was wonderfull!Generally I find white chocolate a little rich but this was just perfect! Thank you Alyssa! I cannot wait until I have an excuse to order another cake!
After several fruitless attempts with local bakeries/patisseries to order a chocolate mousse cake, it was Alyssa who replied "can do". The result was perfect and executed at reasonably short notice. It was thumbs up all round from our cake eating family.Sad to see Alyssa is moving soon - the northern beaches loss is the southern highlands gain- Mark from Collaroy
This error message is only visible to WordPress admins
Error: There is no connected account for the user 17841413596433400.